News
Free Trial Cookery Course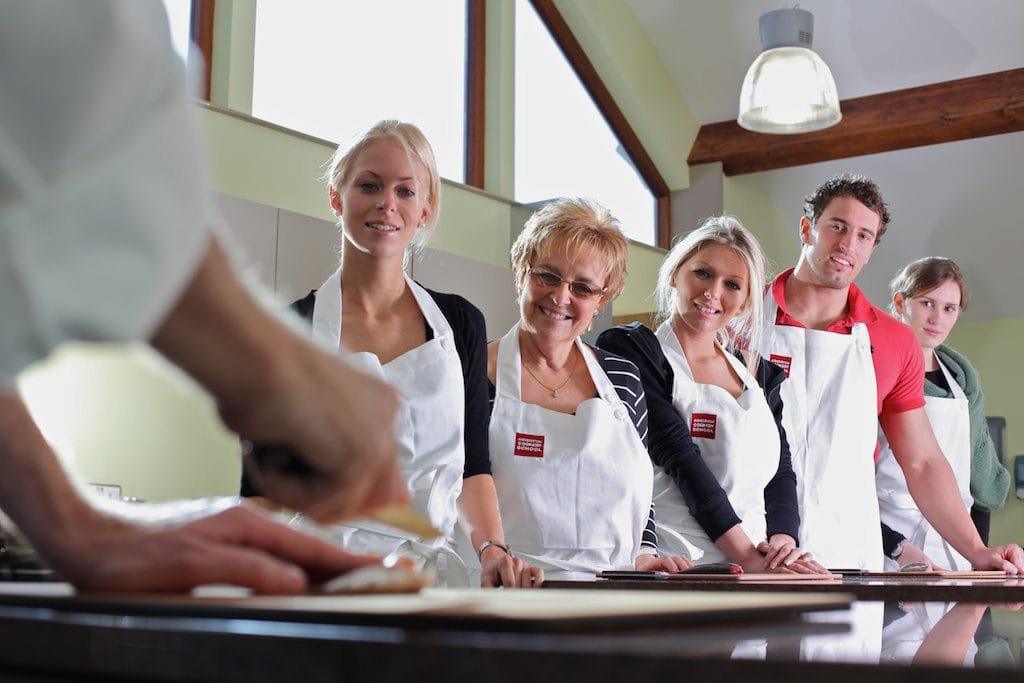 When choosing a culinary school you want to be confident that the quality of training and experience that is on offer is the best possible. That's why the Ashburton Chefs Academy offers a free trial cookery course to candidates considering joining a Chefs Academy course.
To qualify simply select a qualifying cookery course (see table below) at the Ashburton Cookery School and contact us to book your trial course.
When you enrol on a Chefs Academy course in the future, the full cost of your trial course will be refunded to you.
Example:
Take a 2 Day Patisserie Weekend trial course and receive the full cost of £399 refunded at the time of booking the Diploma in Patisserie.
Qualifying Courses
It is a great chance to experience the Ashburton facilities, teaching approach and chef tutors before embarking on your chef training programme.
You can combine the trial course with a tour of Chefs Academy facilities and speak to a chef tutor about your area of interest, your future ambitions and prospects as well as course finance options giving you full confidence that you are choosing the best culinary school for you.
Contact the Chefs Academy here to take us for a test-drive – we are confident you will be impressed.
--
Terms Of Offer
You must register for a trial course with the Chefs Academy to qualify.
You must pay for the trial course at the time of booking.
Full cost of trial course up to the maximum value is refunded upon payment of balance of your Chefs Academy course.
Your trial course remains available for refund for a period of 6 months from the date taken.
Should you choose not to sign-up for a Chefs Academy course in the future, you would not be entitled to a refund.
Only one trial course per person.
Trial courses cannot be claimed at the time of booking a Chefs Academy course or claimed retrospectively after taking a Chefs Academy course.
Trial courses cannot be transferred to another person.
Trial courses subject to availability and our Standard Cancellation Policy.
Accommodation or any other costs excluded from trial course offer.